(Set of 2 – One to Bureaus, One to Creditors directly)
Remember to replace all of the red text with your information in black.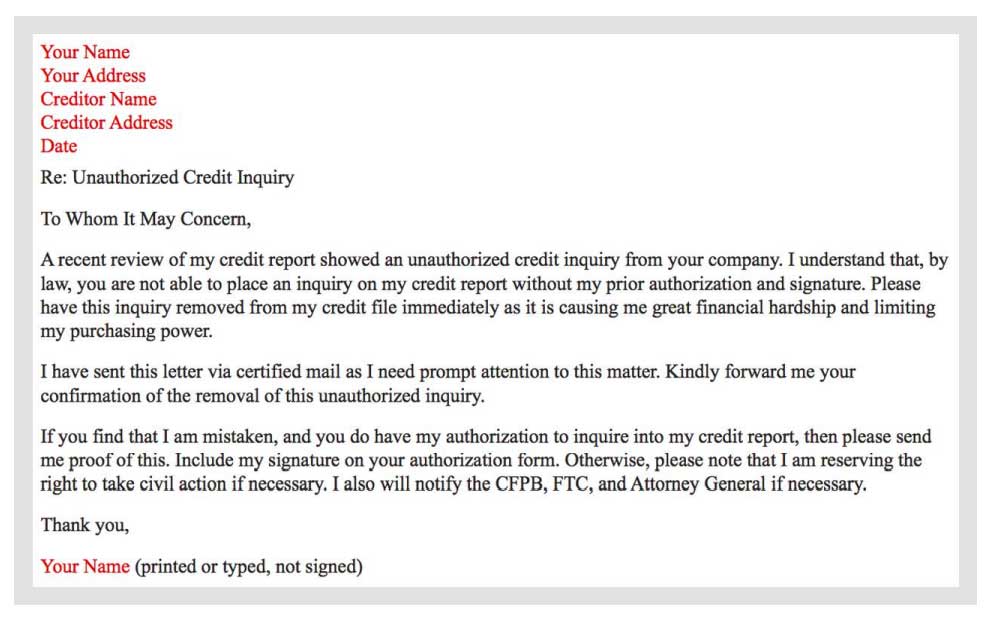 You may get a letter from Experian stating "We received a suspicious request…", ignore this letter. As long as you sent a copy of your drivers license, social security card, and a utility bill —- they will respond.
If the items get deleted — Congratulations. If they do not, proceed with "Inquiry Removal Letter 2".